Products


Automatic CT PT Test Bench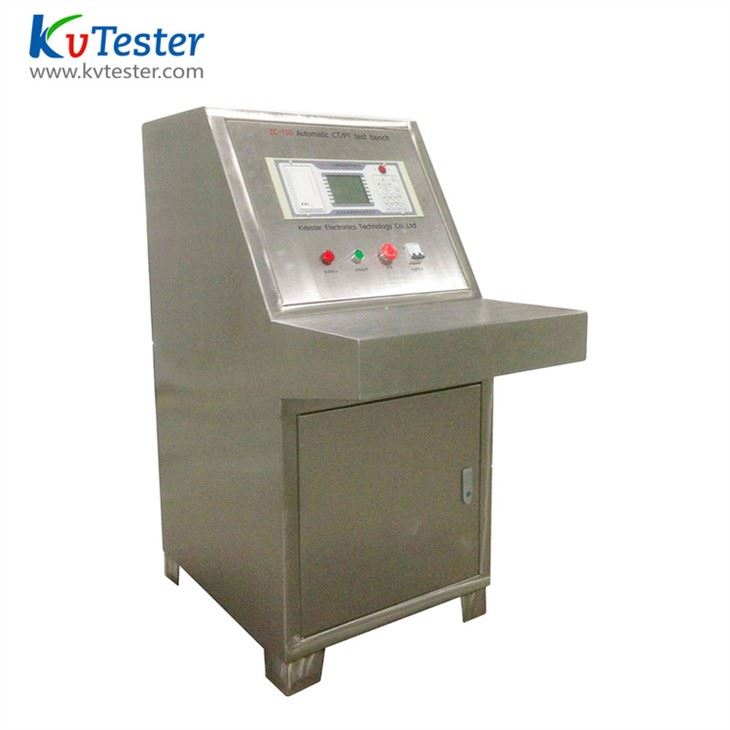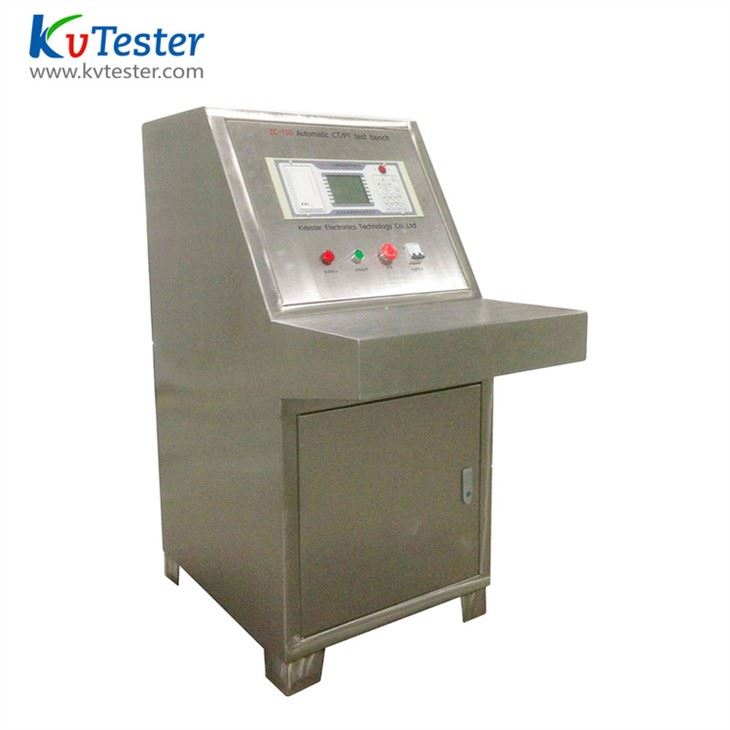 The test bench can do the simultaneous measurement of multiple transformer volt ampere characteristic / excitation characteristics, DC resistance and other functions only need connect the wire once time, and have the ability to operate the computer connection, a plurality of mutual inductor test results directly into the computer to form reporting standards, greatly improve the test efficiency and test accuracy.
Kvtester Electronics Technology Co.,Ltd OFFER YOU :
1: FACTORY DIRECT PRICE.
2: NICE QUALITY.
3: QUICK SHIPPING WITHIN 15 DAYS.
4: SMALL ORDER WELCOME..
5: ONLINE PAYMENT.
6: SUPPORT One year free warranty, three years quality assurance, lifetime maintenance.
7: AFTER SALES SERVICES 24/7.
Features
1. supporting the test function of the transformer excitation characteristic and DC resistance, and can expand the function according to the need.
2. Full automatic acquisition, measurement, display, storage, prints all measured parameters (voltage, current, time, etc.).
3. Output voltage, wide current range, high power, range automatic switching, support for automatic and manual two kinds of measurement mode.
4. Built-in large capacity memory, storage test data, and the industry standard communication interface (RS232) uploaded to the PC machine and supporting software can realize data download, automatic generation and editing the typical test report, facilitating technical management and archive.
5. Support 6/12 channel test, once time wire connection can be automatically completed more than one transformer test, greatly increasing the efficiency of testing.
6. Support to capture the 18 sampling point settings, and can accurately capture the corresponding measuring point.
7. With a large screen LCD, full Chinese menu interface, the cursor prompts, simple and convenient. Real time display test data with the curve, curve coordinate automatic scaling map reading more clearly.
Product Parameters

ZC-130 CT/PT test bench widely applied in various field testing:
1. It is suitable for Electric Power Research Institute to carry out transformer calibration,
2. It is suitable for factory calibration of transformer manufacturer,
3. Suitable for the preventive test of power sector,
4. Suitable for the handover test of engineering units and panel and cabinet enterprises.
Why Choose us?
1. Owning advanced equipment and technology with our own Technology Dept.;
2.Good quality can be ensured by our Professional QC team with competitive price.
State Grid Corporation of China is one of our customer!
3.Certifications are available.
4.OEM Service Offered.
5.Design Service Offered.
6.Small trial order can be accepted to see our quality and service.
7. Standardization, effectiveness and timeliness of the pre-sale, in-sale and after sales service.
8. HIGH QUALITY: Passed the ISO9001:2008 quality system authentication.
Automatic CT PT Test Bench